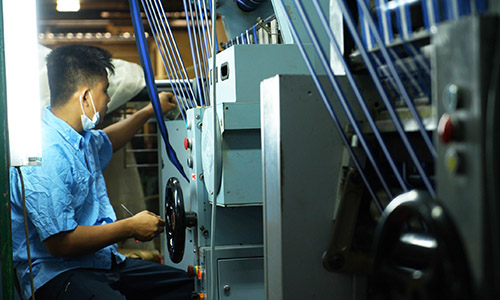 General Manufacturing Process
With more than 300 machineries, our bulk productions lead time ranges from 7 days to 14 days, which is one of Kwang Hwa's outstanding services. The simplified version of the manufacturing process for both drawstring and tape products are demonstrated as per diagram below. For quality assurance, we have a supervisor in-charge on-line in every one of our procedures.

In order to cope with the high demand during peak season, Kwang Hwa is highly cooperative with clients and prepare 10% to 50% raw materials based on the forecast information. By doing so, we ensure that all our goods are manufactured and delivered on time.